It is that time of the Year, all right! The holiday parties time, I mean. And with that comes the angst of
What do I wear?
My secret is a tulle dress. It never goes out of style, and it never lets you down. (you can see my favorite trends from the Spring 2017 ready-to-wear collections
here
) Just add the accessories in vogue and you will be turning heads years after the years to come. Definitely, it is worth a modest investment.
Agent & Artists - Lovisa Burfitt - Hemtex
(clipped to
polyvore.com
)

I just could not resist sharing this sketch by Lovisa Burfitt as it a living embodiment of the trend. But as always I digressed ..
Here are my favorites little tulle dresses for this season with matching accessories: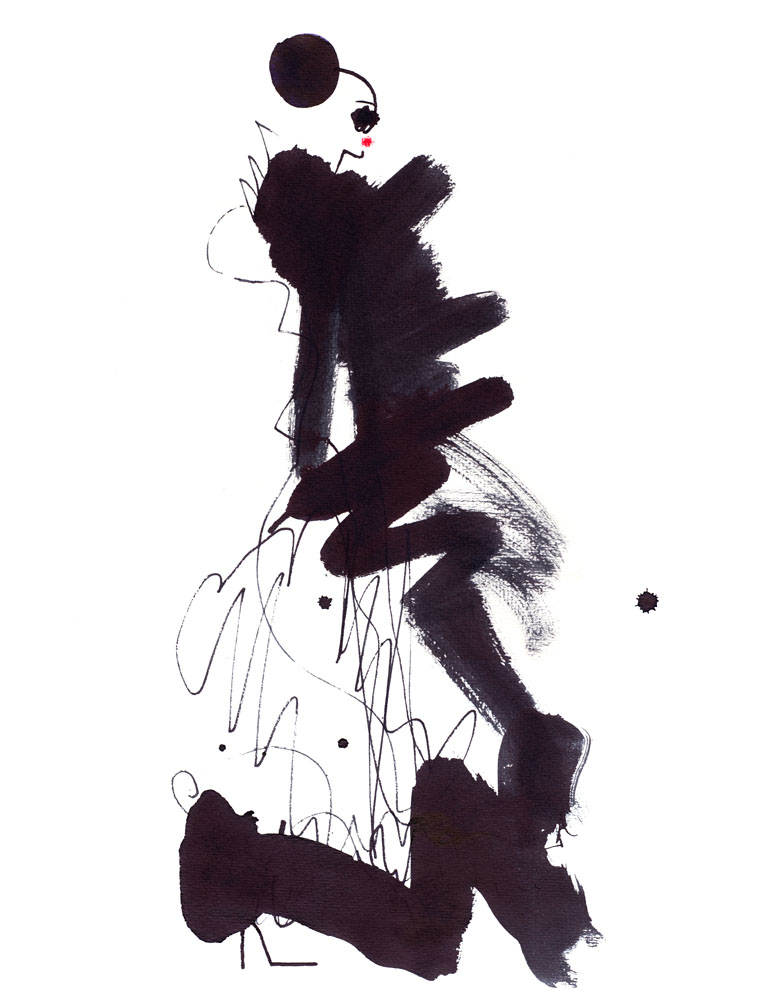 Ivory tulle dress By REDValentino
$1.23K mytheresa
BUY
Black silk-blend lace dress By Alexander McQueen
$2.85K mytheresa
BUY
Adriana black fil coupé mini dress By Isabel Marant
$857.51 mytheresa
BUY
Black embellished suede pumps By Roger Vivier
$1.19K mytheresa
BUY
Belle De Nuit black suede pumps By Roger Vivier
$737.30 mytheresa
BUY
Miss Viv' Carre' Mini black patent leather shoulder bag By Roger Vivier
$2.00K mytheresa
BUY
Pilgrim Small pink embellished satin clutch By Roger Vivier
$1.84K mytheresa
BUY
Beige and black suede ankle boots By Balenciaga
$1.19K mytheresa
BUY
Nude leather crossbody bag By See By Chloé
$528.93 mytheresa
BUY
Brass earrings By Balenciaga
$296.52 mytheresa
BUY
Soft rose pink sterling silver ring. By Bottega Veneta
$697.23 mytheresa
BUY