Get this! According to the
HuffingtonPost
the average American eats 9.5lbs of chocolate in a single year.
I don't know about you but I sure didn't get close to that amount, at least this is what I am saying to myself and believing it. So, since we are coming close to the end of this year I am going to do my best to catch up to my compatriots. And so I went on a search and in the process I found the most amazing place for all-thing-chocolate: http://www.cacao-barry.com/fr-FR .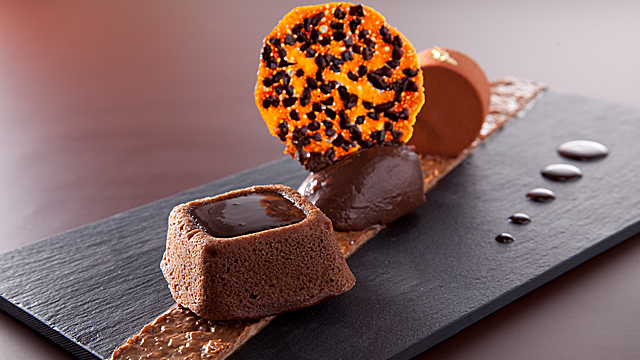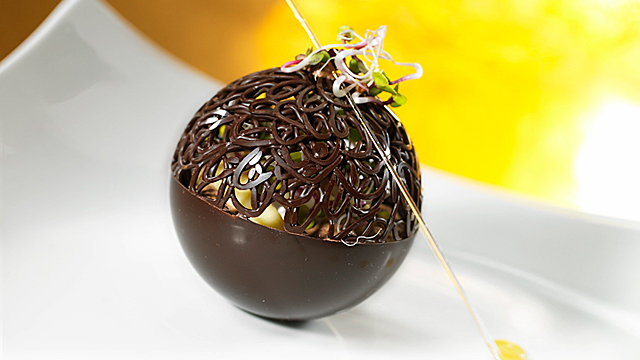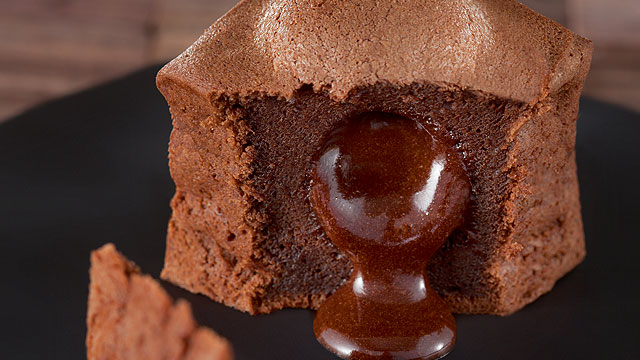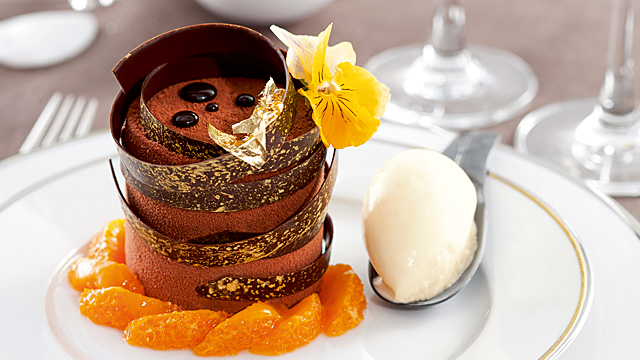 Honestly, I cannot take my eyes away from these photos. Straddling the line between art and food, I wonder if presented with one of those delectable treasures I would ever be able to bring myself to the task of destroying it by consumption. But then again it is that nagging 9.5 lbs goal ahead ....
Cacao Barry® is the organizer and host of the
World Chocolate Masters
competition for confection artisans from all over the globe and in essence helps create the superstars of the chocolate world. The premise of the competition is to challenge the chefs to make artistic pieces around a specific theme in an allotted time.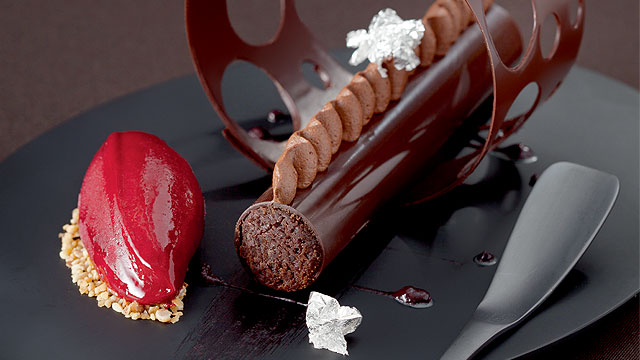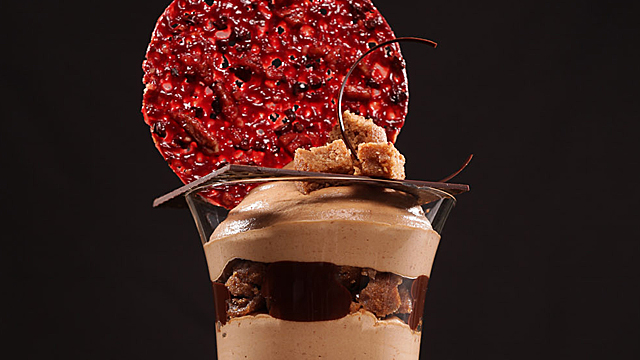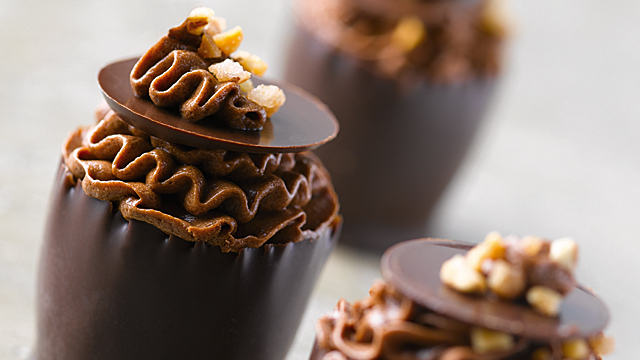 After virtual feasting on those amazing creations I settled on this Tanzanie & Cola Chocolate Tart as
the thing
for me:
Here is the recipe:
Tart Base
ingredients:



150 g 82% butter

1.5 g sea salt

95 g icing sugar

30 g almond flour

200 g A.P. flour

50 g egg(s)

preparation:

1. Combine all ingredients in a food processor

2. Chill dough overnight.
3. Roll to 2.5 mm thickness.
4. Form 5 cm diameter tart rings.
5. Freeze.
6. Bake at 320°F/160°C around 15 minutes.
7. Allow to cool and set aside.
Vanilla and cola caramel
ingredients:
2 g salt
20 g invert sugar
95 g glucose syrup DE 60
160 g 35% cream
24 g 82% butter
cola extract




preparation:
1. Cook the sugar and dextrose to caramel
2. Deglaze with salt, invert sugar, glucose and cream
3. Continue to cook to 235°F/113°C
4. Remove from heat


5. Add butter, Mycryo™ and cola extract


6. Mix well with immersion blender.
7. Cool to 86°F/30°C.
8. Pipe into tartlet shells (approx. 75 g).
9. Let set at room temperature.
Tanzanie Dark Chocolate Ganache





ingredients:

260 g 35% cream

17 g invert sugar

30 g 82% butter


preparation:
1. Warm the cream, invert sugar and butter to 140°F/60°C


2. Pour over melted chocolate 104°F/40°C


3. Create an emulsion with immersion blender.
4. Cast in a tart shell on top of the caramel.
5. Let set.
Chocolate Hazelnut Streusel





ingredients:

100 g 82% butter

100 g raw sugar

85 g A.P. flour

80 g hazelnut flour

2 g cinnamon powder

2 g baking powder


preparation:
1. Combine all ingredients in a food processor
2. Bake at 320°F/160°C for about 15 minutes


Final Assembly
Pipe the cola caramel into the tart shell.
Let set.
Cast the Tanzanie ganache in the tart shell and let set.
Sprinkle pieces of baked chocolate hazelnut streusel.
Decorate as desired.
Now, I will never be able to produce anything close to the beauty portrayed in the photo. That is a certainty! But, I figured, with all that goodness going in-- it is going to be amazing tasting even if I have to pour it into a glass or scraped it from the baking pan ...
Will update ...
XOXO, Mimi
credits: all photos are from www.cacao-barry.com/